Our Blog
Spring Update 2022
Hi everyone,
I hope you are enjoying the lovely (if slightly temperamental) Spring weather! Quite a busy update this month with loads going on, first off:
Strength Testing Results: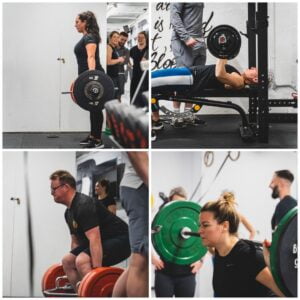 The Strength Testing sessions a few weeks back were a huge success with so many members participating for the first time and loads of PB's for members who were retesting. Congrats guys! You should all be very proud of how much you have achieved and improved, please log your numbers on the Teambuildr app in the gym. The next one will be roughly 6 months from now so you have plenty of time to work on your weaknesses and improve! (We also have loads of photos from the day, reply to this email and I'll send what I have of you across).
Timetable updates:
We've updated the schedule to include more sessions on Thursday morning and daytime, as well as an earlier Get Strong on Saturdays. If you have any timetable suggestions, please reply to this email.
SSP Team Games:
The next team games is booked for Saturday 6th August, so get babysitters, cancel holidays and move weddings! The last one was great fun so we hope loads of members compete. More details to be released soon.
Jubilee Hike:
We are planning on doing a hike from Caterham viewpoint on the Thursday 2nd, Jubilee Bank Holiday at 9am. The loose plan at the moment, is to get to Reigate viewpoint and back but it depends on numbers so please book ASAP!
SSP Sponsored Athletes: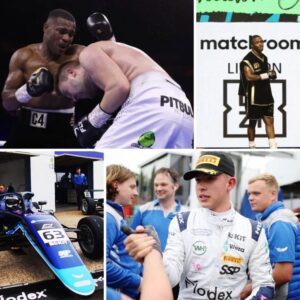 What a few months for some of the athletes we sponsor at SSP! Former Olympic Boxer, Chev Clarke notched up his 2nd professional victory to move to 2-0 with 2 KO's at the O2 last Saturday. Chev will be boxing again soon, let us know if you want to join us!
Ollie Gray (Racing) has recently been signed to the Williams Racing Driver Academy and has had some huge results in this year's British Formula 4 championship.
Jordan Brown (Track) recently competed at Loughborough and ran a PB of 21.29s in the 200m. Rapid!
Michael Gibbins (Racing) recently placed 2nd and 1st in the Sports2000 series at Brands Hatch.
Germaine Brown (Boxing) is boxing on Sky Sports on June 11th at Wembley Arena, defending his English Super Middleweight title. Let us know if you want tickets.
I think that's all for now, we'll send out info on the Summer Social soon!
Dan and the SSP Team