About Us
WHAT,NO MIRRORs!? 
SO WHAT DOES SSP CATERHAM DO DIFFERENTLY?
Our Gym
Not only do we have some of the best Personal Trainers and Strength & Conditioning coaches in the industry, our community creates an environment that pushes you to succeed. 
Every session at SSP is coached allowing you to follow a consistent, individualised results driven program that increases in volume and/or intensity.
Every session that you attend in our small group PT will have a client to coach ratio of 5:1 for Get Strong or 12:1 for Get Fit classes, with one on one sessions always available.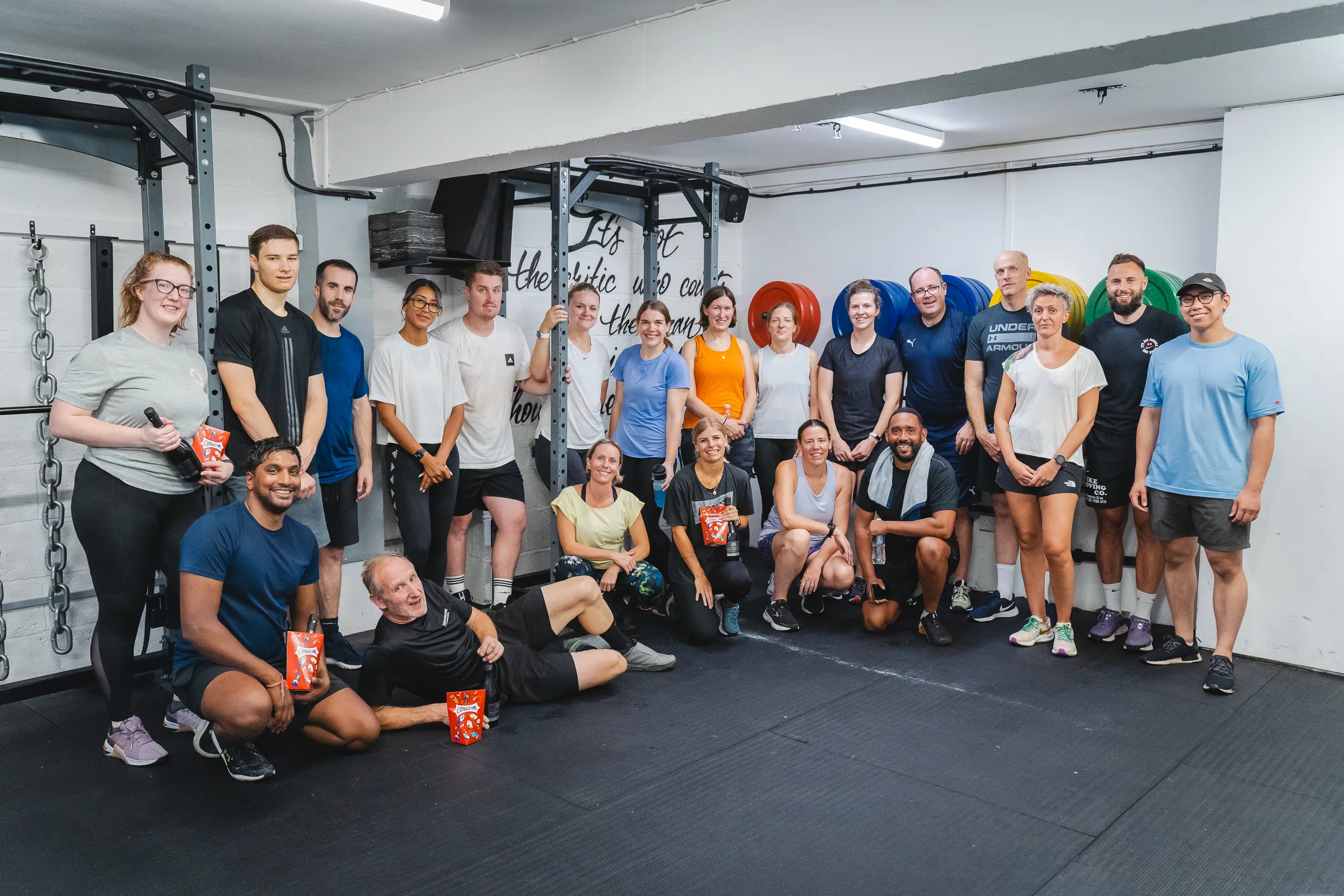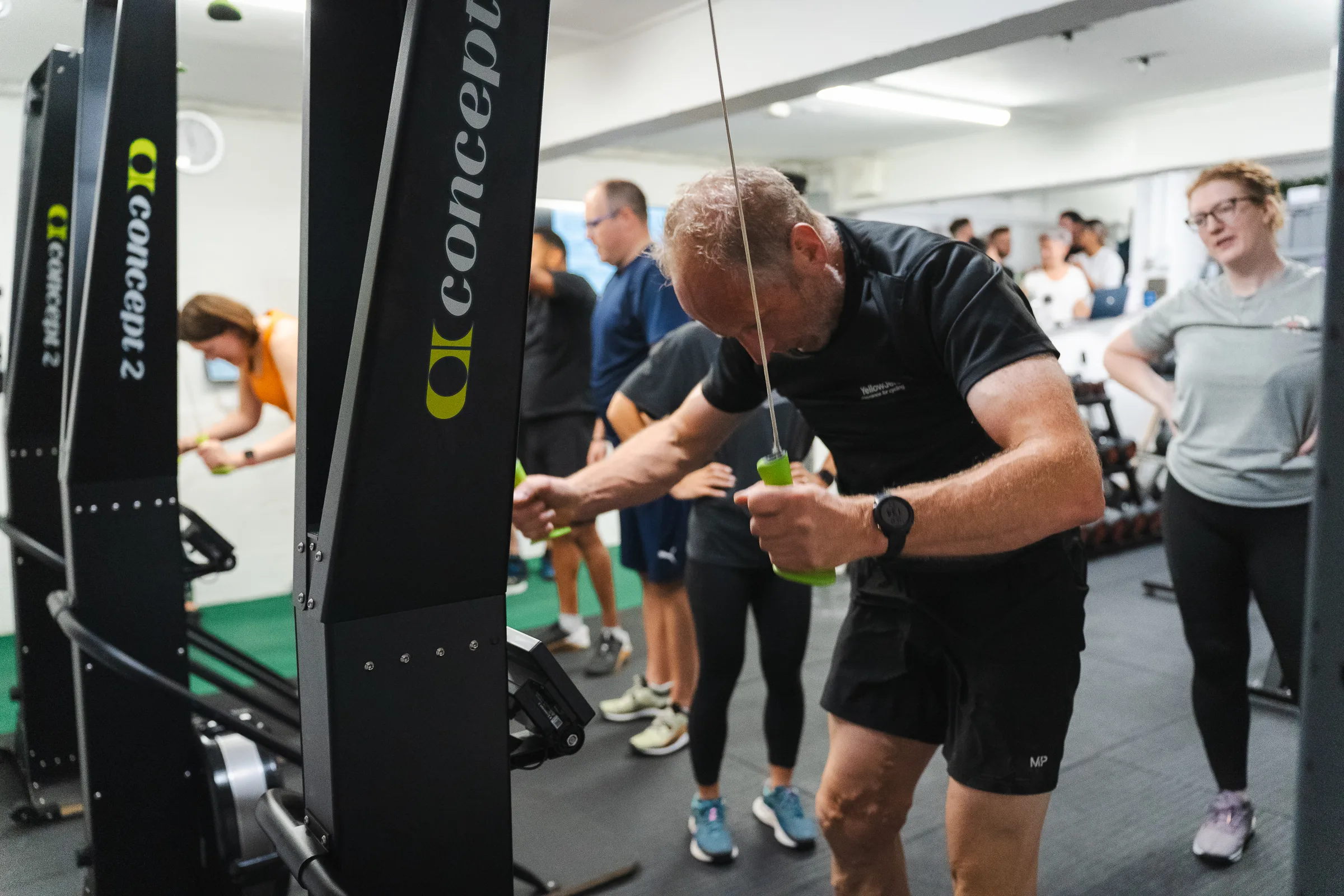 "Finally, A Gym Culture Where Everyone is Welcome."
When Dan set the SSP training facility up, he envisaged something different from a traditional gym. He saw the most common problem with a standard gym membership; once you have signed up and have a quick induction session, unless you can afford expensive personal training sessions, you are left to your own devices. This leads to disinterest and a lack of results.
Dan saw the popularity of Small Group Training in the USA and after plenty of research, thought that a SGPT gym would maximise the results and minimise the cost for the client. SSP has grown from strength to strength in the 5 years we have been open, we have coached 1000's of people, from Olympians to complete beginners to increase performance, lose body fat, gain muscle and recover from injury.

  "A fitness club with a different type of offering. Personalised, personable and very effective. Probably the best in the area if you are after guided weight training either 1-2-1 or in small groups.
They also constantly realise new ideas adding to their services. Well done!"

  "Great facilities! Really impressive set up. Dan and his team were really helpful, very knowledgeable and really accommodating to my needs. Dan spent a lot time with me explaining what I needed to do as a keen cyclist and how strength and conditioning would really improve my times. I've signed up and looking forward to my first session. I'll be recommending SSP to all my friends."

   "Love this place! After trying for years to motivate myself to go to the Gym on a regular basis and push myself to weight train in order to get the body I want I finally found SSP. As soon as I started my trial membership I knew this was the right setup for me and have now signed up to a full membership. "
Do I have to be fit to join SSP?
Not at all! We coach a wide variety of people from complete beginners to Olympians and professional athletes. Everyone has a goal that is individual to them and you can work at your own pace.
What if I have aches, pains or injuries?
No problem. Many of our members come to us with injuries or post-op issues like joint niggles, back pain and post-baby abs. Our team is highly experienced in creating programmes that work with, and ultimately improve, a wide range of conditions.
How do your memberships work?
We have a range of memberships to suit your goals or budget and all of our bookings are made through our app or desktop site. Once you have chosen your membership, you get assigned your credits to use for the remainder of the month that you book through our app – it's that easy!
We will never charge a joining fee or sign people up to a lengthy 12 month contract that you can't get out of, we pride ourselves on the fact that our members love training at our gym and actually turn up!
Bigger.Faster.Stronger
PUSH YOURSELF
Gym H0urs
Monday-Friday: 6am – 8.30pm
Saturday: 8am – 1pm